Welcome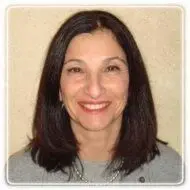 Feeling stuck, sad or lonely especially in this time of COVID-19? Doing the best you can to cope? Are your relationships becoming difficult to hold together? Supportive counseling in a safe, accepting environment can help. Life sometimes seems filled with loss.. The loss of people, relationships or pets we cherish and even the loss of our youth. These struggles need time, compassion and attention to heal. Working through a broken relationship, contemplating divorce or facing an empty nest? Counseling can help you find your own voice, stay present and begin to journey forward in your own way.
I am particularly interested in working with women learning how to be their authentic selves while being daughters, mothers, wives, partners, professionals and good human beings. Processing how to manage life transitions, divorce, postpartum depression, sadness, anxiety, illness, menopause and aging with wisdom and compassion can often be challenging and overwhelming. Counseling can help.
All sessions are now remote via TELEHEALTH. You may choose either video or telephone sessions.